Architects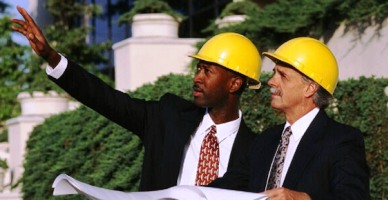 At St. Louis Tremco Roofing and Building Maintenance, we understand that the building owner's budget, vision, and structural requirements are your biggest concerns in any new construction or renovation project. Helping you fulfill those needs with the area's best selection roofing and waterproofing solutions is ours. We not only provide the roofing products and know how to get them in place, we also help you evaluate all the factors that go into picking the roofing solution that best fits your client's needs, even before you start working up a quote. This helps you work within your client's budgetary needs with no surprises.
To make sure your project runs smoothly, we are committed to being there every step of the way, from education to pick the correct roofing solution to project oversight. Also, St. Louis Tremco Roofing Contractor is a registered AIA provider, making us the roofing information and product resource for architects all over North America. Our extensive roofing solution line includes cold and hot applied built up, modified bitumen, fluid applied, and single ply systems. We also offer metal roofing and walls.
Here at St. Louis Tremco Roofing Contractor, we are also passionate about energy saving creative options, because saving energy will save your client money. We specialize in a series of photovoltaic and vegetated roofing systems to help customers reach their energy savings and environmental friendly goals. We also offer air barrier solutions through our affiliate Canam Building Envelope Solutions as a way to stop air leakage, savings energy. Air barriers can also help decrease moisture which causes mildew, mold, and general decay. This lack of moisture will lengthen the lifetime of the building.
AIAI Continuing Education System Provider
As a member of AIA, we at Tremco are your roofing resource and the provider of essential roofing information to designers, architects, engineers, and specifiers across North America. We continuously strive to lead the industry by hosting educational seminars where in our architectural specialists speak on several important roofing and building topics and developments. We would be happy to send our specialists to your office or area by request.
LEED Certified Specialists
When it comes to LEED (Leadership in Energy and Environmental Design), we have the expertise and knowledge about roofing sustainability to be on the cutting edge of technology and strategy for energy efficiency, water savings, site development, material selection, and indoor environment quality.
We offer several bio-preferred and recycle content products, which can help your clients attain the LEED certification and reach their sustainability goals.