Education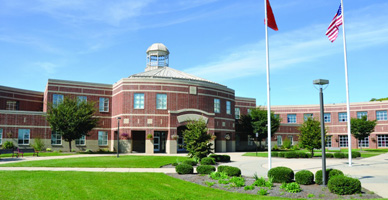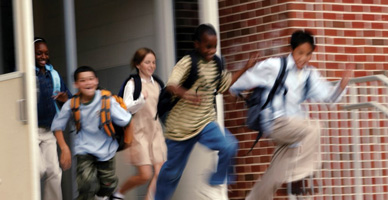 St. Louis Tremco Roofing and Building Maintenance makes it a priority to serve school districts, private and charter schools, colleges and universities with proper roofing and weatherproofing solutions within both their time and fiscal budgets with minimal disruptions to the students and teachers inside.
Saving schools time and money when planning roofing and waterproofing projects
St. Louis Tremco Roofing works side by side with school districts and universities across North America to complete hundreds of roofing and building maintenance projects a year, covering thousands of classrooms.
Our customers consult us knowing that our years of experience with educational buildings will help us understand your unique requirements to provide a safe atmosphere for students and staff while the project is ongoing. We have several options that allow the occupants to safely stay in the building such as our Cold-Applied BURmastic Roof System.
St. Louis Tremco Roofing also has partnerships with several state and federal purchasing organizations such as AEPA, TCPN, and the Mohave Educational Services Cooperative to provide waterproofing and roofing services at rates that save the schools both time and money.
By partnering with these purchasing organizations, Tremco can effectively help schools get the exact roofing solution they need under budget with only safe and effective contracters working on your building. These partnerships also allow for fewer change orders, which means fewer hassles, a single source of responsibility for the whole building, and pre-approved line item pricing which means shorter wait times for products and shorter project times.