Federal Government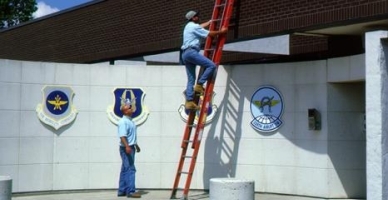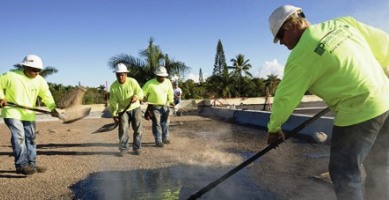 St. Louis Tremco Roofing and Building Maintenance along with WTI (Waterproofing Technologies Inc.) support our government clients by supplying them with the construction industry's widest array of roofing and waterproofing products and most comprehensive understanding of issues and their solutions to help keep government building functional and safe for its employees all year round.
We understand the many challenges facing government facility managers, form finding the best priced contractor to keeping their building running through maintenance. At Tremco Roofing, our goal is to work with these managers to find solutions while meeting their government mandates by contracting on a performance based level, outsourcing, and providing ideas for energy management.
We work with a number of government agencies including the National Institute of Health, the Department of Energy, the military, USPS, IRS, GSA, FAA, the Federal Bureau of Prisons, and the Department of Veteran Affairs.
Our smorgasbord of tried and true roofing and waterproofing solutions includes both cold and hot applied built up, modified bitumen, and metal options. Even more importantly, we can help government buildings everywhere reach their sustainability goals with our range of single ply coatings, state of the art vegetated roofs, and cutting edge photovoltaic roofs.
In an effort to support our Federal clients, we designed a patented Tremco Performance Warranty ® specifically for them. The TPW allows St. Louis Tremco Roofing to shoulder the responsibility of the product's performance while simultaneously providing the best value in terms of life cycle costs and product quality. The TPW take a proactive approach by including maintenance, inspections, and emergency repairs when necessary in order to best keep that building up and running in all of St. Louis's unpredictable weather.
Our Energy Management Program
When looking for ways to reduce your energy usage, St. Louis Tremco looks at your roof, HVAC systems, and building envelope systems. Our Energy Management System is designed to help our Federal customers meet many of their challenging conservations goals such as lower energy consumption, decrease pollution, and reduce heat island effect while keeping costs down and the lifetime of the roof and building up. Our systems have even been known to help reduce energy costs by up to 30%. We also evaluate the building's HVAC/mechanical systems to make sure everything is performing at its best. We can also inspect the windows and walls to make sure there is no air leaking, which can cause a drain on the heating and cooling systems.
Helping you meet Federal small business goals
The Small and Minority Business Contractor Program by St. Louis Tremco Roofing is a program with your agencies socioeconomic goals in mind. We have an extensive network of qualified Service Disabled Veteran-owned, HUBZone, and woman-owned roofing and construction contractors, all meeting our strict Tremco contractor requirements. This network will help your agency meet its federal mandates regarding utilizing disadvantaged small businesses, while also providing training and experience for these small businesses.